Get Gameday/Awards Show ready with These Classics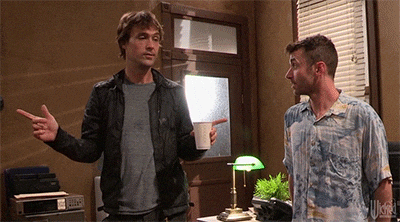 The cornerstone of every social gathering is usually one of two things, food and/or sports (and more food). Whenever a group of people get together to watch professional sports (and most of this pertains to Awards show season), there are usually amazing munchies involved. The gathering may have originally been the super bowl, but the reason everyone stays to gossip is the food on the table. It is often the most judged part of the experience (good and bad). Here are a couple of my easy and quick favourites to avoid being that person that just bought potato chips at the store and a veggie tray. Upgrade your spread with my easy Hummus and guacamole recipe with bonus pita chips recipe!
How to make quick Chickpeas from Dried (60 min or so-- but worth the flavour and cost efficiency)
3/4-1 cup dried chickpeas

Take the quick hummus recipe but make sure you add cook the chickpeas with

1/2tbsp both baking soda and salt

Cover with water by 1.5-2 inches

Rolling Boil the chickpeas for 6-7 minutes

Simmer on low for 55-60 minutes

Drain the extra fluid from the chickpeas (save for use in baking OR discard)
Gameday Hummus:
What You'll Need:
1 can chickpeas/garbanzo beans or 1 1/2 cups (250 grams) cooked chickpeas
1/4 cup (60 ml) fresh lemon juice (1 large lemon)
1/4-1/3 cup (60 ml) well-stirred Tahini
1-3 small garlic clove, minced (depending on the flavour you want-- I put 3)
2-3 tablespoons (30 ml) extra-virgin olive oil, plus one more for serving on top.
1/2 teaspoon ground cumin
Salt to taste
3-4 tablespoons (30 to 45 ml) COLD water
Dash ground paprika or cayenne pepper, for serving aesthetics
How To:
In the bowl of a food processor, combine the tahini and lemon juice and process for 1 minute, scrape the sides and bottom of the bowl then process for 30 seconds more. This extra time helps "whip" or "cream" the tahini, making the hummus smooth and creamy.

Add the olive oil, minced garlic, cumin, and a 1/2 teaspoon of salt to the whipped tahini and lemon juice. Process for 30 seconds, scrape the sides and bottom of the bowl then process another 30 seconds or until well blended. Open, drain, and rinse the chickpeas. Add half of the chickpeas to the food processor and process for 1 minute. Scrape sides and bottom of the bowl, then add remaining chickpeas and process until thick and quite smooth; 1 to 2 minutes. At this point, if its still not smooth, add 1 Tablespoon water and 1 Tablespoon Oil until smooth.
Home Baked Pita Chips


Hummus goes perfect with veggies and crackers... (and according to "You Don't Mess With The Zohan" it goes well with literally everything). Hummus also goes well with warm home-baked pita chips. These are really quick and really simple so don't fret.
What you'll Need:
5 Whole Wheat Pitas, cut into 8-10 triangular pieces (dependent on desired chip size)

4 Tablespoons of olive oil

1/2 teaspoon of garlic powder

1/2 teaspoon of black pepper

1 teaspoon of dry basil

salt for taste
How to:
Preheat oven to 400 degrees.

In a Large mixing bowl, mix olive oil, basil, pepper, and garlic powder.

Put cut Pita triangles in large bowl and toss all chips thoroughly through seasoning/Place cut pita triangles on a baking sheet lined with parchment paper or a silicon mat, brush one side with the olive oil mixture.

Bake pita bread for 8-10 minutes, until slightly browned.

Remove from oven and serve warm with Hummus seen above 😍
Quick and Easy Guacamole


I'm going to keep this short. Every time I think about getting with the squad and munching on food, let's be honest, what do I think of? Chips with salsa and guacamole. Call me a living cliche, that's fine.. but if you knew how EASY it was to make flavourful (and healthy) guacamole, you too would bring it to every social gathering. Plus, you've already made those chips above, right?
What You'll Need:
I use a mortar and pestle.. but you can use just about anything to smush the avocado and other ingredients together (fork in a bowl or a blender to make it really smooth etc)

1/2 avocado

1/4-1/3 Onion, finely chopped

1/4-1/3 Tomato, finely diced

few sprigs of fresh cilantro

2 cloves Garlic, crushed

1 quarter lime, juiced

1/4 fresh jalapeno, finely sliced

1/2 tsp coriander seeds/ cumin

salt and pepper to taste
How To:
Place Cilantro in Mortar and use the pestle to crush it down for about a minute or until its fine, almost paste-like.

Add garlic and crush with cilantro, followed by avocado, until creamy.

.Add all other ingredients and stir all ingredients together gently until combined.

This is a "personal-sized" portion, you can just as easily double it or triple it and enjoy it with friends and family-- ideally, I enjoy this portion with a maximum 2 people.
Please try these 3 healthy recipes next time you have 1 hour and want to channel your inner chef! It will be a quick way to impress your friends! Trust me, I'm a nutrition professional, and it still impresses my friends when they see I can make healthy things that they will actually enjoy. They're super easy and super quick! I can't wait to hear your feedback, and if you try to make them, post them! Tag me @evidencenutrition and use the hashtags #evidencenutrition #AreYouGonnaFinishThat.
Until next time,
-Ed